This is GREAT!! Debate!! –with debate rules and a moderator, so each side can be heard and impacted by the other; instead of seeing themselves as 'fierce enemies' with their focus and mindset being "how to beat the other, and win over society to our side". Debate, done rightly, is of God!! Soooo NEEDED—looking at 'the issues' instead of 'attacking the person who is bringing the message'. The Bible says "As iron sharpens iron, so one brother sharpens (we all want to be sharp—right?? 🙂 ) another." (Proverbs 27:17) This is how we can ALL grow sharper in our knowledge of the truth and also in UNDERSTANDING!! Yes!! There are many issues that I believe God (Jesus), who loves ❤ us all and is TRUTH itself, wants both sides of the issue to come together, and by His grace (ie.God's ability) staying in love (act civil) even with heated and emotional topics, discussing pro's and con's; and thereby coming closer and closer to the TRUTH! Let's do things God's way—the good and loving way!! Yeah!! We need more debates, having both sides of many important issues, coming together, and coming much closer to the TRUTH! "With God (Jesus) , all things are possible!" (Matthew 19:26)
With Jesus' Compassion 4 America! (& the world!!)
Love, Soteria (& Jesus!!)
The Muslim Issue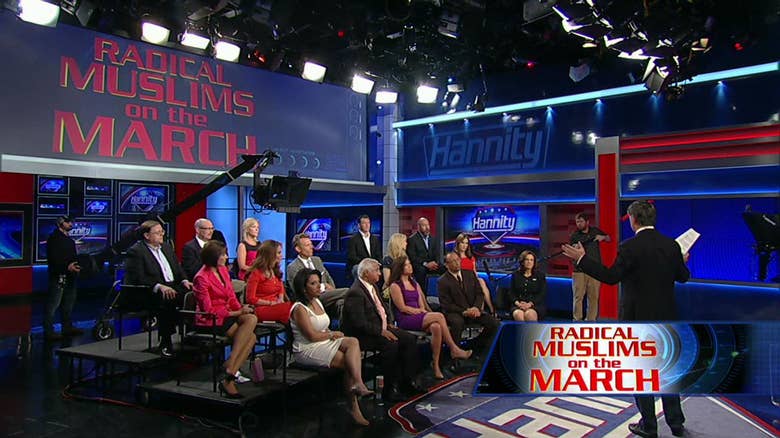 Intense debate on Hannity.
On a special Hannity, Sean welcomed a panel of national security experts and commentators to examine the rise of radical Islam.
Sean asked Michael Ghouse, from the America Together Foundation, if he thinks enough moderate Muslims are speaking out against extremists who are hijacking his religion.
"They're not loud enough. We need to gather momentum. Shows like yours have given voices to moderate Muslims like me," he said.
Things quickly escalated when Fox News contributor Tamara Holder blasted Act for America President Brigitte Gabriel as the "most dangerous person in society."
"To say things like moderate Muslims are 'supposedly' not terrorists, 'supposedly' are not dangerous – the majority of Muslims in this country and in this world are safe, loving people who want peace. Those Nigerian girls were Muslims as well," Holder said.
Gabriel defended her stance, saying, "I'm not saying the majority of Muslims are terrorists…
View original post 23 more words